Instructor Biography: Robert Chang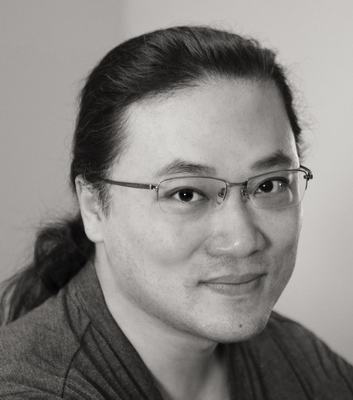 Artwork Portfolio: https://www.artstation.com/artist/robertchang
Photography Portfolio: https://www.flickr.com/photos/32242855@N00/albums/72057594095034856
Robert has been working professionally in creative art and entertainment industries since 1991. He has worked as an artist, art director, music composer/songwriter, writer, director, and photographer, and has worked in film/television, video games, illustration, comic books, music, photography, publishing, and education. He's currently teaching a very popular online workshop, "Becoming a Better Artist" for CGWorkshop and CGMA|CG Master Academy.
As a passionate and dedicated instructor, Robert has been teaching others how to achieve their creative aspirations, regardless if the goal is becoming a creative professional, or simply to add some joy and romance to one's life through creative hobbies.
Art & Photography Lessons (Children & Adults)
Traditional Drawing & Painting: Watercolor, oils, acrylic, pastel, charcoal, pen & ink, markers, etc.
Digital Art: Drawing, painting, and design using computers and mobile devices such as iPad or iPhone.
Video game and movie concept art, GUI design (Graphic User Interface), 3D modeling/texturing, animation, storyboarding, comic books, illustration, art direction.
Digital art is what all creative industries use today, because it is much more powerful, versatile, and practical. There are no messy spills, no getting paint on clothes and furniture, no cleaning up of brushes, and you don't have to constantly buy new paint and paper. You can do digital art anywhere using your laptop or tablet, and you can easily undo mistakes and have lots of convenient tools like layers, easy editing of colors, contrast/brightness, and many different art tools to choose form that traditional art does not have.
Photography: Portraits, food, product, still life, location, events, travel, landscape, fashion, photo editing and retouch.
Even if you don't have a "serious camera" and only shoot with a smartphone, you can still learn how to take much better photos, capturing precious memories of of your loved ones, social gatherings, hobbies, and special events such as graduations and recitals.
Fee: $20 an hour at instructor's home. $25 an hour at student's home. (Must have at least 4 students per class). Each session minimum an hour and a half.
Cell Phone: (650) 701-6076 Email: lunatique@gmail.com Location: Lincoln, CA 95648
WeChat: scr2017elena Personal Website: www.ethereality.info