SITE NEWS:
The latest batch of Kitty Cat Diary is up: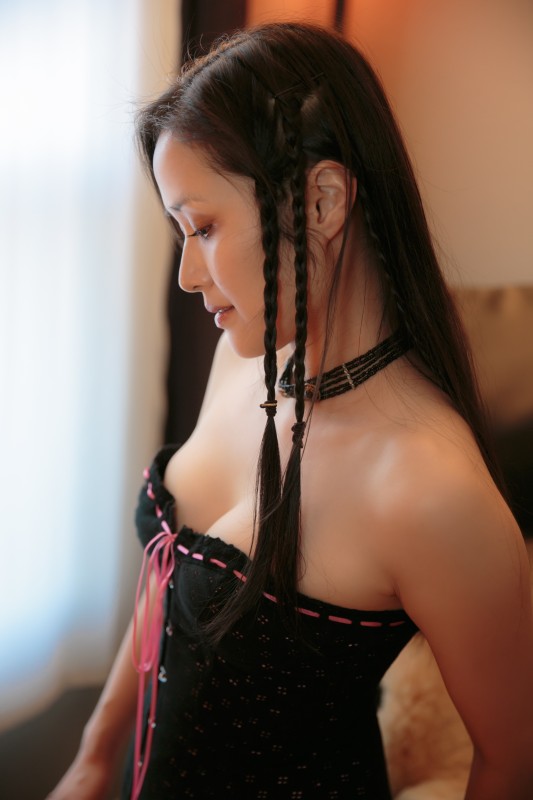 When I got a Youtube comment on my channel asking when the Kitty Cat Diary will be updated, I realized it's been too long. It's hard to find the time between teaching the workshop and writing novels. After much delay, I've now finally got it updated to April of 2013, as well as throwing in a short preview showing the highlights from this summer (and it's been a glorious summer for the Kitty Cat Diary).
Canon EF 24-70mm f/2.8L II USM review
For about eight and a half years, my workhorse lens was the Tamron 28-75mm f/2.8. It did its job and although it wasn't perfect, I didn't have a lot of complaints either. But after I upgraded from a Canon 1D Mark II to the 5D Mark III, I started to notice more of its problems. It would miss focus more than my other lenses (Canon EF 70-200mm f/2.8L IS, Canon 50mm f/1.4, Sigma 12-24mm f/4.5-5.6), and often cannot lock onto focus when the lighting is a bit dark. After being fed up with its worsening performance, I decided to spend big and go for the best I could afford.
I was already familiar with the quality and performance of the legendary Canon L series through my 70-200 f/2.8L IS. When I bought that lens, I had struggled with the price, and with the 24-70 f/2.8L II costing almost $1,000 more, I really had to think hard about the purchase.
I'm so glad I went for it.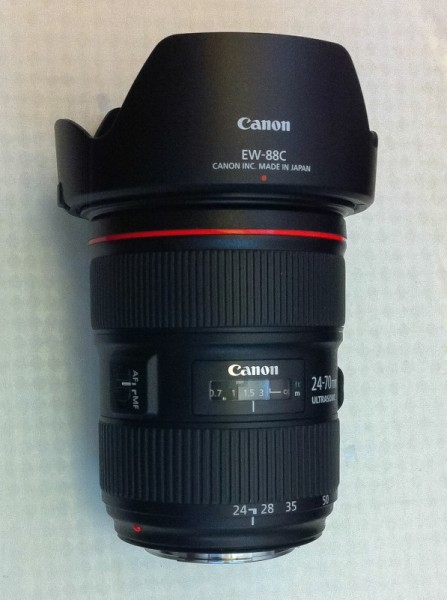 After receiving the lens, I immediately did a round of tests shooting the kind of subjects I usually enjoy shooting, such as Elena, and I directly compared the Tamron 28-75 f/2.8 with the Canon 24-70 f/2.8L II.
In optimal lighting conditions, it's harder to say that the Canon is far superior, because the Tamron is no slouch (the 28-75 didn't get its reputations for being a great lens at moderate cost without a reason). But as soon as I start shooting in slightly more difficult lighting situations (such as when there's a bright light source right in the scene), the Canon out-performed the Tamron easily with much punchier contrast and minimum veiling flare. Take a look at these examples:
With the camera set to f/2.8, 1/90, and auto ISO, the Tamron took this shot, and the auto ISO ended up at 12800. There's also obvious veiling flare due to the bright light source in the bottom/left corner of the photo: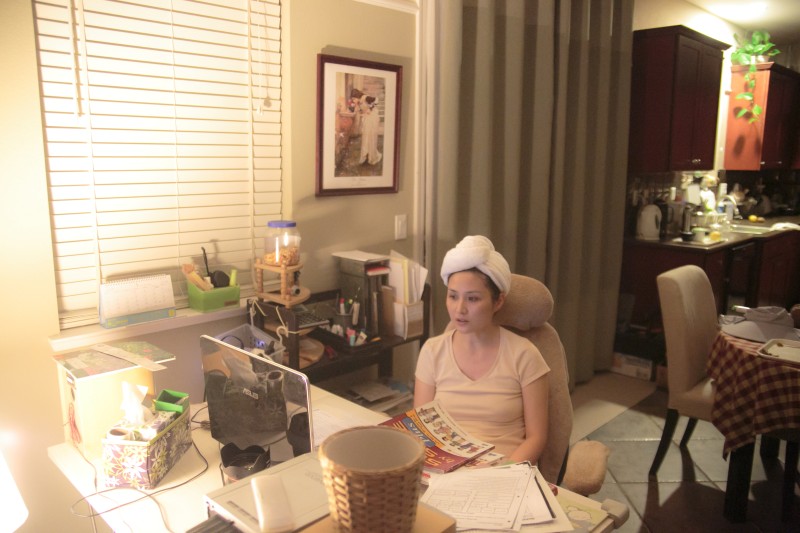 With the same settings (including metering mode, and focal point), the Canon took this shot. The Canon controlled veiling flare far better, and the auto ISO was only at 8000: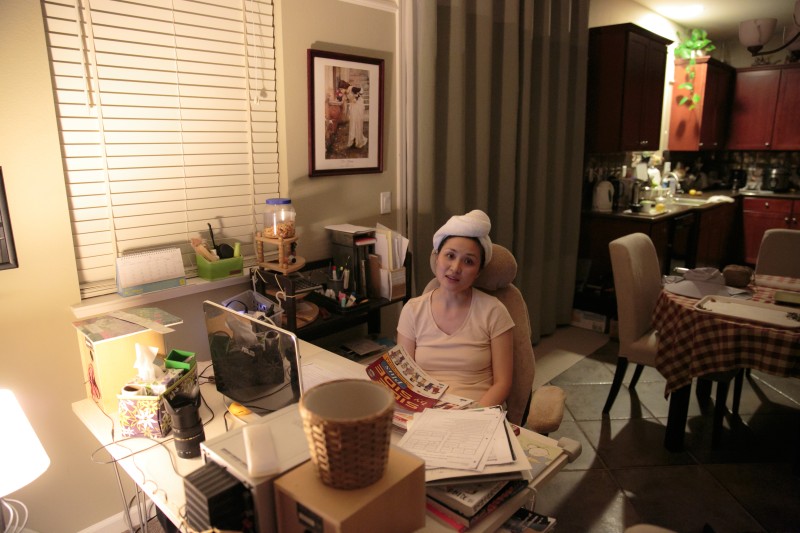 Logically, you'd think that the shot from Tamron would be at the same ISO or less, since it's actually showing about 20% less of the darker areas in the scene, but not only did the Tamron cause the auto ISO to be higher, it also had decreased contrast due to the veiling flare.
When there's a prominent bright light source in the shot, the Tamron drops in contrast noticeably due to veiling flare (f/2.8, 1/90, ISO 400):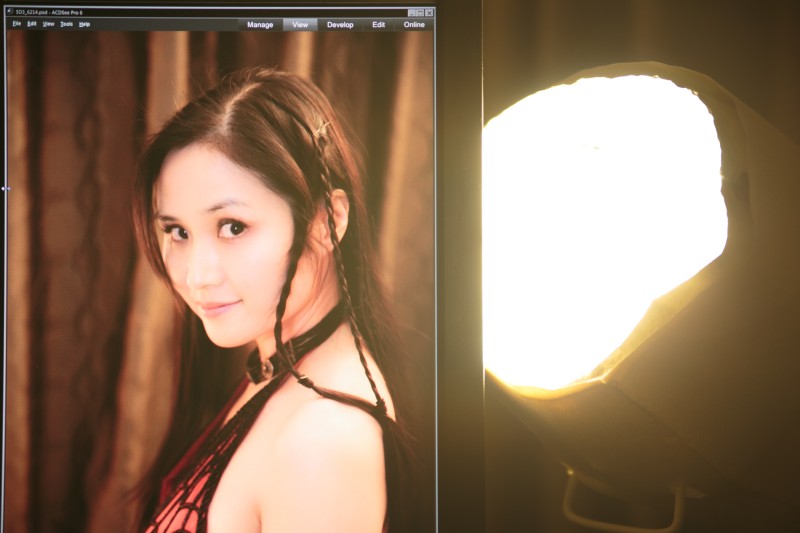 Here's the same shot using the Canon. The bright light source doesn't wash out the contrast like with the Tamron (f/2.8, 1/90, ISO 400):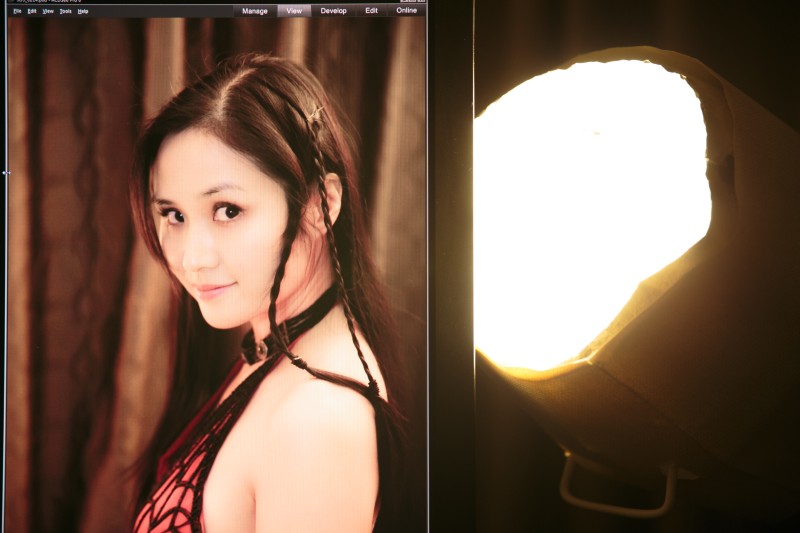 If veiling flare control was the only difference between the two lenses, I wouldn't think it was enough to justify the extra cost of the Canon. But that's not the only difference between the two lenses; the Canon is also faster and more reliable at autofocusing, and it's easier to lock focus in dim lighting, which is extremely important to me, since I do so much casual shooting in low-light situations. And of course, the Canon's L series lenses are built to professional level of ruggedness (dust sealing and water resistance), able to withstand a lot more abuse than non-professional lenses and still perform.
All these years I kept hearing people saying how the Tamron lens was so good that it was on par with Canon's L counterpart (the previous version of 24070), and I wanted to believe it because the Tamron didn't cost me nearly as much. I mean, who doesn't like cheaper but just as good? But I learned from this experience that with some things, you do get what you pay for, and the 24-70 f/2.8L II deserves its legendary status along with other highly respected L lenses.
Tamron has upped its game too though, and its current Tamron 24-70 f/2.8 VC has scored high in many reviews (and it has image-stabilization, while costing a lot less). I reads and watched many comparison reviews, and they all concluded that the current Canon version is still better overall (auto-focus speed/reliability, corner-to-corner sharpness, distortion, etc), and whether the difference in price and image stabilization makes enough of a difference is a matter of subjective choice (people who shoot a lot of videos might prefer the Tamron for the image-stabilization). I personally find that with the 5D Mark III's excellent high ISO performance, image stabilization really isn't necessary, especially since it doesn't help with moving subjects anyway. The lower cost of the Tamron is definitely a big decision factor (at currently $1,299, it's exactly $1,000 cheaper than the Canon), but I've done the whole "spending less to get something that's "good enough" thing before already, and the whole reason for me to upgrade now was because I wanted excellence, not simply good enough.
There's always going to be diminishing returns when it comes to high-end products. The general rule-of-thumb, is that you get 80% of the quality/performance when you pay 20%, and if you want that last 20% of quality/performance, you'll have to pay the additional 80% more to get it. (This "eighty twenty" rule was originally used for economics/production, but it has since been borrowed by other areas because it is so true.) Where you draw the line in diminishing returns is a personal matter, reflected by your personality, financial situation, priorities in life, etc. Expensive things are hard to justify buying if you don't "need" it (for example, you don't make a living with your photography), but if your lifestyle can afford it, then just remember that a quality product that is worth its price will be enjoyed for many years to come, and the couple thousands of dollars you spent will only become a fading memory. Every time you shoot with a high-performing lens, it just puts a smile on your face, because it is quality that can be quantified, with results that speak for themselves (assuming you know what you're doing as a photographer). Although I don't really shoot professional gigs these day, I still shoot all the time, and photography has brought me so much joy over the years. To me, the Canon 24-70 f/2.8L II is worth it.
Ever since I got the 24-70, it's been living on my 5D Mark III (except for when I need extreme wide-angle shots–that's when I put on the Sigma 12-24). I never use my 50mm f/1.4 anymore, and I never really used my 70-200mm f/2.8L IS all that much to begin with (only for outdoor events, and I rarely go out these days).