SITE NEWS:
The latest batch of Kitty Cat Diary is up: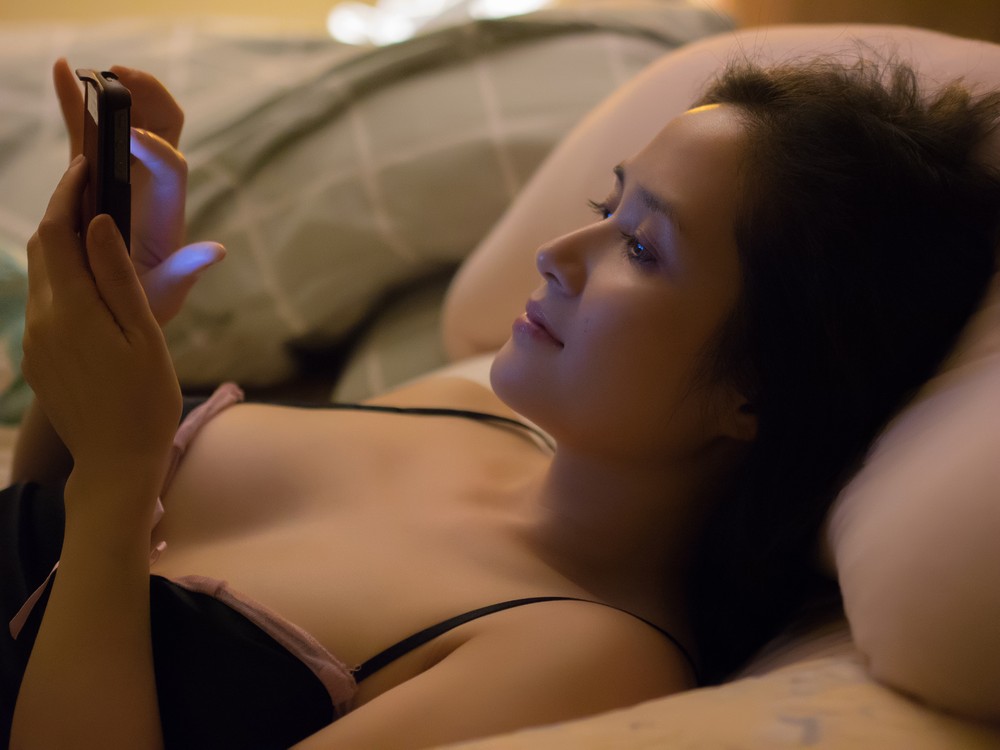 This latest update includes photos shot with the Olympus E-M1, which I got in the summer of 2014. Also, starting from this latest update, the photos are now at higher resolution (it used to be 800 pixels maximum, and now it's 1,000 pixels).
 …
Camera shootout review (Canon G1X Mark II, Sony RX100 Mark II, Olympus OM-D E-M1, M Zuiko 12-40mm f/2.8 Pro & 45mm f/1.8):
Last year around the beginning of summer, I started to research for a smaller and lighter camera to complement my large and heavy Canon 5D Mark III, because I needed something less burdensome for casual out and about shooting. With the 5D Mark III and the 24-70mm f/2.8 L II, my shoulder would really feel the weight after a while (although it used to be even worse when I had the 1D Mark II).  It also lacks the more modern features that are much more usable for casual shooting.
While my wife's Panasonic Lumix LX5 and my Galaxy Note 3 are quite capable when shooting well-lit scenes, they are disappointing in low-light or when I need blazing autofocus speed, reliable subject-tracking accuracy, continuous shooting, robust buffer, and short shot-to-shot delay. So I started looking for a smaller and lighter alternative to my full-frame DSLR system that could be used as my dedicated casual/snapshot shooter that goes with me everywhere.
I looked at all the current cameras on the market at the time that matched my needs–from large-sensor compacts, mirrorless, Micro Four Thirds, to small sized DSLR's. After I researched their features, watched comparison/test videos, read reviews, had discussions on photography forums, etc. I had narrowed it down to three choices:
Canon G1X Mark II, Sony RX100 Mark II, and Olympus OM-D E-M1.
After testing out the cameras for a week, I ended up getting the E-M1 with the M.Zuiko 12-40mm f/2.8 Pro and the M.Zuiko 45mm f/1.8.
The main deciding factor ended up being the AF speed/accuracy/continuous shooting. The E-M1 is not in the same class at all in those regards, so it wasn't even a fair fight to begin with, especially that once I realized I was okay with its size (even with the 12-40mm f/2.8 Pro attached), the fight was over. (I did consider the Fuji X-T1, but its lack of touchscreen shooting and lack of a comparable lens to the 12-40 f/2.8 Pro knocked it off my list, even if the image quality is amazing.) If the Panasonic Lumix GH4 had already been announced at the time, I would have been very tempted to spend a little more and gotten that instead, even just for the fully articulated LCD. The Sony RX100 Mark III was not announced then too, but even if it was, I still wouldn't have picked it over the E-M1.
One interesting turning point was when I was looking for a quick-access shoulder-slung bag (top-loading styled) for the G1X Mark II, I realized if I plan to carry a bag like that with me everywhere anyways, my requirement for smaller size suddenly relaxed a bit, and the E-M1 with a matching top-loading bag just didn't seem so much bigger than the G1X with a matching top-loading bag. As soon as the idea entered my head, and having held the E-M1 and experienced its speed and performance, the rest was history.
With that said, I was actually very impressed by both the G1X Mark II and the RX100 Mark II. They have excellent image quality for their size.
Canon G1X Mark II – Is larger sensor allows for that APS-C DSLR-like DOF control, and having it in a relatively small body while with a very good zoom range and a fairly fast lens of excellent quality, is actually kind of mind-blowing. The f/3.9 on the long end didn't bother me as much as I thought it would, since I was able to get decent DOF control with it. The photos I shot with this had that DSLR-like bokeh look for portraits that no other compact zoom could achieve when shooting the same subject/background setup (we'd have to move to the fixed fast lens compacts to get the same DOF control, but the compromise of losing the zoom range is unacceptable to me).
The images are a bit noisy even at low ISO, but the overall look is pleasing (I've been a Canon shooter for many years, so the Canon sensibility is very comfortable to me). With a little bit of noise reduction and sharpening in Lightroom, the results were very good. What I can get with this camera is far superior to anything I could get with any of the compact cameras or smartphones I've ever used, and it's all because of the larger sensor size and the excellent lens.
The size of thing was great too (even with the lens hood on)–small enough to fit a small top-loading styled bag that I could sling across the shoulder and keep it on me everywhere I go, without feeling encumbered by it. At this size, it doesn't get in the way at all, and I have no need or desire to ever want to try to cram it into a pocket of any kind. I've long stopped trying to carry electronic devices in pockets ever since I got the Galaxy Note 3, and much prefer using quick-release clips for my smartphone, quick-draw slings for cameras, and now top-loading bags.
Ever since I have experienced touchscreen shooting on smartphones, I've become addicted, and the G1X Mark II has this feature. Touchscreen shooting is so much faster and intuitive for choosing AF spot instantaneously and with the same touch, also fire off the shutter. There is simply no way the traditional approach can compete against this. Focus and then recompose in comparison just seems so antiquated, as does having to move the AF point around with dials and buttons. Ugh. Who wants to do that anymore? For my needs, since what I shoot is 99% people, the face-recognition available in most of today's cameras does help a lot though, and the G1X Mark II has that too, as well as focus locked tracking with visual feedback. All of these touchscreen and live view-related conveniences are very desirable conveniences I don't have on my high-end 5D Mark III.
The only thing holding the G1X Mark II back for me was speed issues such as AF and shot-to-shot delays. They were average for a typical compact camera, and I tried to speed them up by using a class-10 SD card and turning off instant preview, as well as set all AF-related settings to increase speed and accuracy, but it just isn't a camera designed for speed. I shoot lots of candid styled photography where I'm tracking a subject that's moving around, so I need really fast/accurate AF and very short shot-to-shot delays that's comparable to a higher-end camera, and to ask that of the G1X Mark II is just unfair. If Canon were to put that into the G1X Mark II, it would cost a lot more than its current price. If it weren't because of my need for speed, I'd have gladly chosen the G1X Mark II.
For shooters who don't need a speed demon and want a camera that while isn't pocketable, but still very small compared to other cameras with similar sized sensors, and have a very good zoom range with excellent lens, I highly recommend the G1X Mark II.
Sony RX100 MKII – As soon as I started using the RX100 Mark II, I understood why it's gained so much attention. It is a really nice little compact camera, with excellent image quality, faster AF and shot-to-shot speed than the G1X MKII.
The faster AF can be a bit deceiving though, since whenever it feels challenged by the scene it has to focus, instead of trying to lock focus on a small spot, it just increases the focus area by a huge amount and does a general large area focus, which isn't as precise, and you can end up with your intended focal area slightly out of focus.
I liked the menu design better than the G1X Mark II, with more tabs instead of extremely long scrolling list. The number of buttons and dials and customizability is very similar between the two cameras.
While the size of the RX100 Mark II is actually pocketable, like I already mentioned, I have no need or desire to pocket an electronic device — I much rather use a shoulder-sling pouch. There are a lot of people who do want to pocket their electronic devices though, so its small size is one of its most attractive points.
The image quality on this little guy is so nice that it competes favorably against the G1X MKII. The images have less noise, but the difference isn't as meaningful to me since a little noise reduction evens results. You won't get the same level of DOF control though, and for some people, this is a deal breaker.
The other possible deal breaker is the lack of a touchscreen and touch-focus/shutter. The face-recognition helps a lot, but when it failed, I really wished it had touchscreen shooting. Again, the old focus and then recompose or moving the AF point around with physical controls just doesn't cut it anymore when we now have superior methods.
For those who don't care about the possible deal breakers of the RX100 Mark II, I would recommend it over the G1X Mark II.
(And now that RX100 Mark III is out, it's an even better camera than Mark II, with a built-in EVF. But unfortunately still no touchscreen shooting, and it's still an 1″ sensor.)
Olympua OM-D E-M1 – The E-M1 has all the combined advantages of both the G1X Mark II and RX100 Mark II, with the larger physical size and higher price being the only drawbacks. But like I already stated, it is a whole different class of camera and aimed at a different segment of the market, so it's not even a fair or logical comparison.
In the end, I went with the E-M1 because its performance not only came close to my 5D Mark III, but actually surpasses it in many ways. It has features I love like the touchscreen shooting, fast continuous shooting, tilting LCD (too bad it's not fully articulated though), facial recognition, focus peaking, etc that are the marks of what I call "science-fiction made reality," while the 5D Mark III is a very traditional camera with video capability bolted on.
The drawbacks of the E-M1 when compared to a full-frame camera are the obvious ones like smaller sensor, higher image noise, and less DOF control. But since the camera is meant to be a complement to the 5D Mark III instead of a replacement, I'm perfectly happy with its compromises. I set out to find a camera that is significantly smaller and lighter than the 5D Mark III–one that could be a "life companion" I carry around conveniently much like my Galaxy Note 3, and I found it in the E-M1.
Now when I go out, I just carry the E-M1 in an Ape Case Holster Bag over the shoulder, and I have the camera tethered to the case via a detachable wrist strap, so it is secure when I'm out and about (in case I drop the camera). I have a hand-strap attached too, so it's easy to hold with one hand. I have an OP/TECH Hood Hat for the 12-40 f/2.8 pro lens, so I never have to deal with the lens cap (the Hood Hat is attached to the lens with an elastic hairband and a nylon cord, so I never have to worry about where to put it or losing it, and it doesn't get in the way of shooting at all).
After shooting with the E-M1 for almost a year, here are some additional thoughts on it:
Pros:
-The IBIS (In-Body Image Stablization) works very well. I can get sharp handheld shots with shutter speed as slow as 1/15 without any problems.
-Its continuous AF-tracking works really well, especially for a relative small camera in this price range.
-It's the most customizable camera I've ever used. So many buttons and dials you can assign functions to.
-Being able to carry the camera with a standard zoom and a fast prime in one small holster pouch and not suffer because of the weight and size, is a nice change compared to the larger DSLR's I'm used to.
-Love the face-detection feature that will actually focus on the eye that's closer to the camera (and you can change that in the setting to, so it focuses on the eye further away).
-The grip is designed just right, with the perfect amount of depth for a solid hold that feels secure and comfortable.
Cons:
-Its AF-tracking doesn't stick to the subject nearly as well as I had hoped. The little AF square often just jumps away from the subject without any provocation, and ends up sticking to something in the background instead, and this happens regardless if you turn the face-detection on or off, or whether you set the C-AF-TR speed to high or low. Luckily, you can quickly get AF back on the subject by using the touchscreen, but it's still annoying.
-I really wish it had fully articulated LCD instead of only tilting. There are situations where fully articulated LCD would be so much easier to shoot with (for my shooting style).
-I hate that there's no way to change any settings during video recording–not even exposure compensation, which is a must for me, since often the subject being recorded will walk in and out of a bright or dark area, or become back-lit.
-The color rendition isn't as nice as Canon. I almost always have to tweak the colors more for the E-M1 photos compared to the 5D Mark III photos.
-Its shutter is a bit too sensitive. I often end up shooting two almost identical frames (I have continuous shooting always set to high-speed, in case I need it and don't have time to change the setting), when I meant to just shoot one.
-The menu system kind of sucks. It's not as intuitive as other menu systems I've used.
Generally speaking, I do like the E-M1 a lot, and I think mirrorless cameras have come a long way. I would not be surprised if they overtake DSLR's eventually (at least for most purposes). I'm probably going to trade it in for the Panasonic Lumix GH4 though, since that's the camera I would have gotten originally if it had been announced sooner. I initially convinced myself I'll be content with the E-M1 and the GH4 features I lust after aren't worth the extra $400. But now after almost a year of contemplating and the recent changes to the GH4 (new stills from 4K video mode, and a new 45mm f/1.7 lens with image stabilization), I've decided it's a worthwhile upgrade. I like the idea of not having to choose between shooting video or stills, and just shoot 4K video and then extract stills from it later. The fully articulated LCD is something I've lusted after for a long time and I can't wait to shoot with it.
The only concern I have is that the AF-tracking in 4K has been a problem with the GH4 (although in 1080p it's fine), with the camera often losing AF lock and wandering to the background, or hunt back and forth and unable to lock on the subject, even when it's still and not moving around. There are videos on the web that show this is still a problem even after the firmware 2.0 update. I guess I'll have to find out for myself if it'll get in the way for my style of shooting.
M.Zuiko 12-40mm f/2.8 Pro – This is one of the best lenses I've ever used (up there with the Canon 24-70mm f/2.8 L II). It is constructed very well, has excellent image quality, handles nicely, and is sharp wide-open.
The very clever feature to switch to manual focus by pulling on the focus ring isn't as useful to me as it is for others, since I almost never use manual focus (but I can see it could be useful in certain situations, such as more serious video productions, or shooting subjects that are hard to autofocus on). One problem I have with it, is that it's very easy to accidentally knock the focus ring into manual mode, and you'd be shooting something mission critical and the autofocus won't work, and those precious moments are gone while you remember to put the lens back in autofocus mode. Because of that, I've taped the focus ring with black electrical tape, so I never have to deal with it again. This is a great example of how one man's favorite feature might be another man's biggest problem, and that we all work differently and have different needs.
If this lens was on a camera system with a larger sensor, I'd be perfectly happy to shoot with it and nothing else, but the Micro Four Thirds sensor isn't quite large enough to allow good depth-of-field control at f/2.8 (which is about f/5.6 in full-frame equivalent). For that reason, I had to add a 45mm f/1.8 for those times when I really need to isolate the subject from the background, or need faster shutter speed in low-light. There's enough of a difference between f/1.8 and f/2.8 that the prime lens is a necessity for me.
M.Zuiko 45mm f/1.8 – I got this to complement the Zuiko 12-40mm f/2.8 Pro. I wasn't satisfied with the amount of DOF control I had with the 12-40, since its DOF was roughly equivalent to f/5.6 for full-frame/35mm, and that isn't quite shallow enough to isolate the subject from some backgrounds at certain distances. With the 45mm f/1.8, the DOF is about f/3.5 in 35mm, and that's close enough to f/2.8 visually (I did comparison tests with my 5D Mark III and 24-70mm f/2.8 L II), which is good enough for most of what I shoot. If I need DOF even more shallow than that, I'll just use my Canon EF 50mm f/1.4 with an adapter on the E-M1 (no autofocus though).
The 45mm f/1.8 is quite sharp wide-open, and autofocuses just as quickly as the 12-40 Pro, while being very tiny and extremely light. I only use it to shoot wide-open for the shallow DOF look, and due to the focal length being about 90mm in 35mm equivalent, it's too long for most indoor shooting situations unless it's a large space, and you'd have to be quite far from the subject to get the full length figure in the shot, so that means you'd be shooting mostly head/bust/waist length portraits with it. Outdoors, if you are doing typical street style shooting, it'll be too long for a lot of situations, which is why I consider this mainly a specialty lens for portraits. It's not close-focusing so its macro capability is quite limited too.
For the purpose it serves, it's an excellent lens at a great price. One of the best bang for the buck in the world of camera lenses.