This is Princess Ruu, the main character of a sci-fi/fantasy screenplay I've been writing titled Tellurian Sky. It was during the painting of this piece that I became a serious Corel Painter user. The title Melancholic Princess reflects that in the story, Ruu carries a heavy burden on her young shoulders as she's the only child of the king, and when the king died, she became the only heir to the thone. Politics was the last thing she wanted to get involved in, being a free spirit that loves nature, creativity, and a simple life, but without a choice, she had to learn how to rule a kingdom, maintain diplomatic relations, and protect her people from invasions. This of course also means that she'll unlikely to ever be able to be with the person she loves.
This painting is supposed to be the last casual portrait that was done of her before she inherited the throne. Behind her eyes is the sadness that has taken over--the lost of a loving father, the sheer weight of her new responsibilities, and knowing that she'll never be able to be with the person she loves once she's been crowned.
(Note: Over the years, I've been getting tons of emails from people telling me that my painting was used as some ridiculous urban myth about some girl who painted this image before commiting suicide, and if you stare at the image long enough her ghost will appear. Really? Seriously? Are people really that gullible? I've seen many of these discussions online, and it's just hilarious.)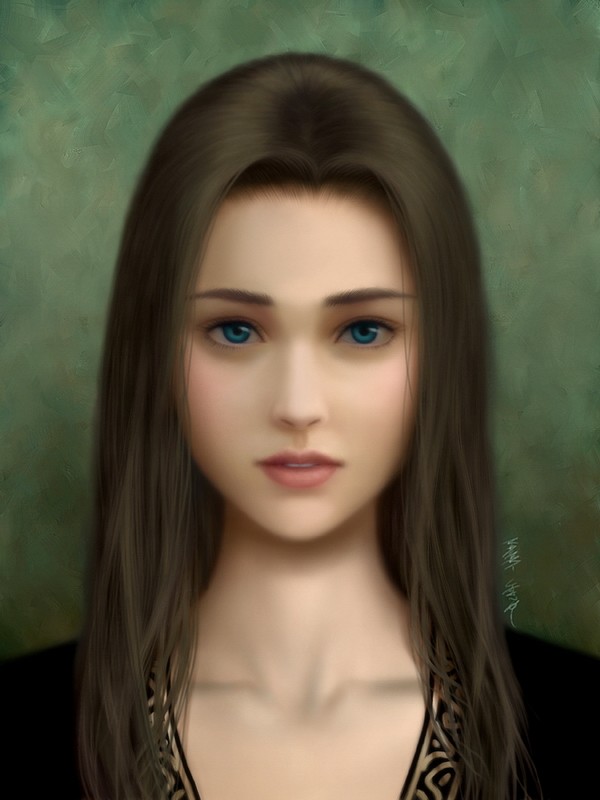 Here's the alternate version, which was in fact, the original version. She just seemed more earthy without the jewelry, and it suited her personality much more.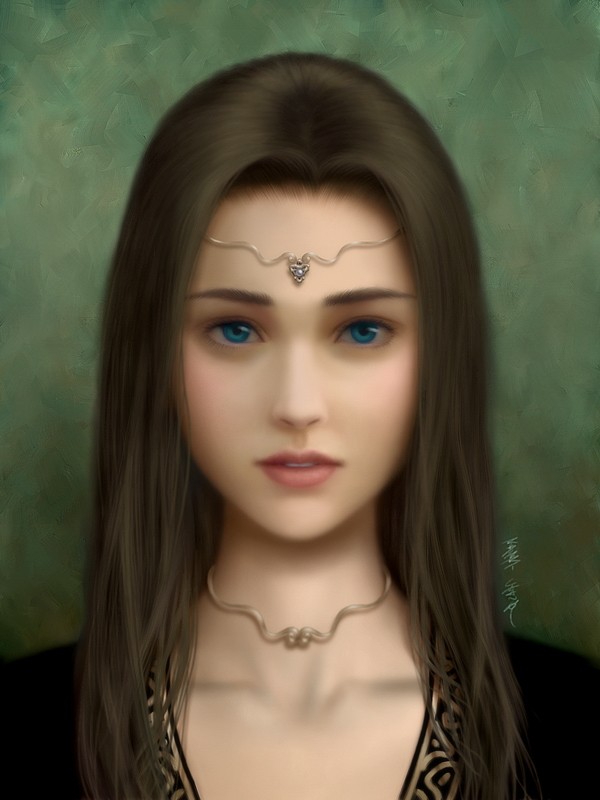 Some closeup shots.